Good morning! Today we are going to enjoy the lights - City Lights that is! Although as you will see, Silvia's City Lights kit is great for many kinds of layouts.
The layout I'm highlighting was done by our very own Silvia, and it's called "Choosing Tiaras," which have lights all their own for sure. See it here: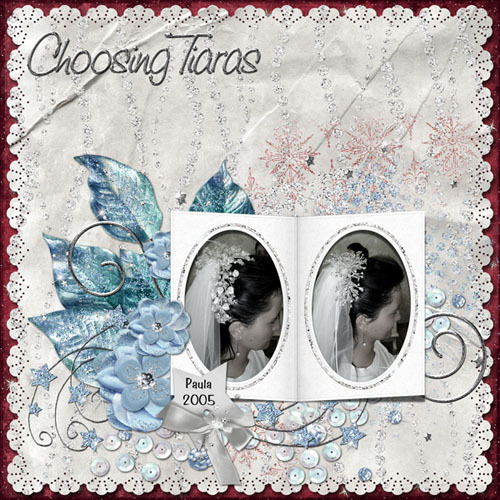 This layout works for me on so many levels. The photos really stand out with their muted coloring against the blue and white paper and elements. And the touch of red for the background paper is a beautiful touch. And see how sparkly the lights are on the tiaras? I wonder which one she chose?
You can get City Lights here:
A Cherry On Top
Scrapbook-Bytes
Gotta Pixel
Digitals
Have a great day full of beautiful light - see you tomorrow!